Appetizers
Soups & Salads
Sandwiches
Seafood Specialties
Lobster
Steak & Chicken
Raw Bar & Fresh Catch
Raw Bar
Today's Fresh Catch
Sides
Tavistock Reserve Collection
Sparkling
White
Red
Tavistock Reserve Platinum Collection
Wine by the Glass
Champagne & Sparkling
White & Rosé
Red
Seasonal Cocktails
Beer
Draft
Bottled
Refreshments
Appetizers
Super-Lump Crab Cake

coleslaw, tartar sauce

Steamers*

drawn butter, broth

Steamed Mussels

tomato, garlic, capers, grilled peasant loaf

Fried Oysters

Cajun remoulade

Lobster Ravioli

fresh lobster, shiitake mushrooms, basil cream

Calamari Milano

grilled or fried, parmesan cheese, hot peppers, garlic, olive oil, pomodoro sauce

Tuna Tartare*

fresh tuna, avocado, sesame crackers

Bacon-Wrapped Scallops

jumbo Georges Bank scallops, Nueske's bacon, maple-mustard sauce

Crab & Artichoke Dip

Gruyère cheese, crispy pita chips, crudité

Lobster Crab Louie

avocado, endive, tomatoes, red onions

Lightly-Fried Ipswich Whole-Belly Clams

tartar sauce

Chilled Shellfish Platter

lobster, lump crab, oysters, littleneck clams, shrimp, served with an assortment of dipping sauces*
*These items are cooked to order and/or may be served raw or undercooked. Consuming raw or undercooked meats, poultry, seafood, shellfish, or eggs may increase your risk of foodborne illness, especially if you have certain medical conditions
Soups & Salads
New England Clam Chowder

award-winning

Seafood Stew

Sea Bass Chowder

bacon, corn, poblano

Lobster Bisque

Grilled Scallop Salad*

wild greens, romaine, gorgonzola cheese, dried cranberries, balsamic vinaigrette

Grilled Seafood Medley

chopped vegetables, feta cheese, avocado, toasted pepitas, lemon-thyme dressing

Seared Atlantic Salmon Salad*

romaine, baby greens, feta cheese, red bliss potato, lemon-thyme dressing

Toasted Goat Cheese Salad

wild greens, roasted red and golden beets, spiced pecans, red wine vinaigrette

Mixed Baby Greens

portabella mushrooms, goat cheese, roasted peppers, toasted pine nuts, white balsamic dressing

Classic Caesar*

croutons, parmesan cheese, house dressing

$

16

With Grilled or Blackened Chicken

Chilled Lobster Salad

romaine, shaved fennel, red onion, toasted almonds, citrus vinaigrette
*These items are cooked to order and/or may be served raw or undercooked. Consuming raw or undercooked meats, poultry, seafood, shellfish, or eggs may increase your risk of foodborne illness, especially if you have certain medical conditions
Sandwiches
Maine Lobster Roll

lightly dressed, hand-cut fries

Fried Fish Sandwich

Atlantic haddock, coleslaw, tartar sauce, hand-cut fries

Charbroiled Hamburger*

1/2 lb. Freshly ground beef sirloin

$

16

With Cheddar or Blue Cheese

Blackened Chicken Sandwich

cheddar cheese, Cajun remoulade, hand-cut fries

Clam Roll

lightly breaded, tartar sauce, hand-cut fries

Super-Lump Crab Cake Melt

brie cheese, sliced tomato, pistachio-basil pesto, hand-cut fries
*These items are cooked to order and/or may be served raw or undercooked. Consuming raw or undercooked meats, poultry, seafood, shellfish, or eggs may increase your risk of foodborne illness, especially if you have certain medical conditions
Seafood Specialties
Shrimp Scampi

linguine, Parmesan cheese, blistered tomatoes, fresh herbs

Seafood Fra Diavolo

shrimp, scallops, swordfish, mussels, linguine, spicy arrabbiata

Fish & Chips

beer battered fried Atlantic haddock, tartar sauce, hand-cut fries

Atlantic Fried Platters

hand-cut fries, coleslaw, tartar sauce

Captain's Platter

fried shrimp, scallops, clams, haddock, hand-cut fries, tartar and cocktail sauces

Super-Lump Crab Cakes

coleslaw, corn pudding
Lobster
Maine Lobster

corn on the cob, potatoes; 1 1/4, 2, or 3 lbs.; Baked & stuffed with crabmeat stuffing +$11

Lobster Risotto

saffron cream, asparagus, fire-roasted corn

Lobster Ravioli

fresh lobster, shiitake mushrooms, basil cream

Lobster Fra Diavolo

fresh-picked lobster meat, linguine, spicy arrabbiata
Steak & Chicken
Filet Mignon*

mashed potatoes, asparagus

Prime New York Strip*

new potatoes, harissa carrots

Chicken Piccata

rice pilaf, asparagus, fresh tomatoes, white wine and lemon-caper sauce
*These items are cooked to order and/or may be served raw or undercooked. Consuming raw or undercooked meats, poultry, seafood, shellfish, or eggs may increase your risk of foodborne illness, especially if you have certain medical conditions
Raw Bar & Fresh Catch
Ask your server about our locally sourced fresh seafood selections, as we believe the freshest catch makes all the difference
Raw Bar
Shellfish Cocktails*

Chef's Choice Oysters*

New Brunswick, CAN

Bluepoint Oysters*

Long Island Sound, NY

Powder Point Oysters*

Duxbury, MA

Iced Littleneck Clams*

Point Judith, RI

Scallop Crudo*

ruby red grapefruit, Serrano olive oil, Maldon Salt, herbs

Asian Tuna Crudo*

star anise oil, Maldon sea salt, housemade ponzu sauce
*These items are cooked to order and/or may be served raw or undercooked. Consuming raw or undercooked meats, poultry, seafood, shellfish, or eggs may increase your risk of foodborne illness, especially if you have certain medical conditions
Today's Fresh Catch
All fresh fish is available grilled, broiled, fried, pan seared, blackened or baked with garlic breadcrumbs, and served with your choice of two sides
Atlantic Swordfish Steak*

North Atlantic Salmon Fillet*

Chilean Sea Bass*

Atlantic Haddock*

Yellowfin Tuna Steak*

Atlantic Cod*

Giant New Bedford Sea Scallops*
*These items are cooked to order and/or may be served raw or undercooked. Consuming raw or undercooked meats, poultry, seafood, shellfish, or eggs may increase your risk of foodborne illness, especially if you have certain medical conditions
Sides
Sautéed Broccoli

Pan-Roasted Brussels Sprouts

Sautéed Spinach

Asparagus

Julienne Snowpeas

Baby Green Beans, Tomato, & Shaved Onion

Harissa Carrots

Roasted Street Corn

Corn Pudding

Roasted Sweet Potatoes

Hand-Cut Fries

Mashed Potatoes

Crushed New Potatoes
Tavistock Reserve Collection
We hope you enjoy these wines that we have carefully selected for your pleasure
Sparkling
Prosecco, Veneto
White
Pinot Grigio, Delle Venezie

Sauvignon Blanc, Monterey

Chardonnay, Santa Barbara
Red
Pinot Noir, Santa Barbara

Red Blend, Bacarré, Santa Barbara

Malbec, Mendoza

Cabernet Sauvignon, Paso Robles
Tavistock Reserve Platinum Collection
Cabernet Sauvignon, Alexander Valley
Champagne & Sparkling
NV Tavistock Reserve, Prosecco, Veneto

2017 Vietti Moscato d'Asti, Piedmont

NV Champy, Brut, Sonoma County
White & Rosé
2016 Tavistock Reserve, Pinot Grigio, Delle Venezie

2016 Tavistock Reserve, Sauvignon Blanc, Monterey

2016 Tavistock Reserve, Chardonnay, Santa Barbara

2017 Château d'Esclans, Whispering Angel Rosé, Provence

2016 Loimer Lois, Grüner Veltliner, Austria

2016 Saint M Riesling, Pfalz

2016 Fournier Les Belles Vignes, Sancerre, Loire

2017 Kim Crawford, Sauvignon Blanc, Marlborough

2016 Stag's Leap Wine Cellars, Sauvignon Blanc, Napa Valley

2015 J.J. Vincent, Pouilly-Fuissé, Burgundy, France

2014 Chateau de la Cree, Montagny 1er Cru Les Tourelles de la Cree

2015 Château Ste. Michelle, Chardonnay, Columbia Valley

2016 Far Niente, Chardonnay, Napa Valley

2016 Sonoma-Cutrer, Chardonnay, Russian River Ranches
Red
2016 Tavistock Reserve, Pinot Noir, Santa Barbara

2015 Tavistock Reserve, Red Blend, Bacarré, Santa Barbara

2015 Tavistock Reserve, Malbec, Mendoza

2015 Tavistock Reserve, Cabernet Sauvignon, Paso Robles

2015 Tavistock Platinum Reserve, Cabernet Sauvignon, Alexander Valley

2016 Meiomi, Pinot Noir, Monterey | Santa Barbara | Sonoma

2014 Columbia Crest, Grand Estates, Merlot, Columbia Valley

2015 Decoy by Duckhorn, Merlot, Sonoma

2015 Santa Cristina, Chianti Superiore

2014 Seven Falls, Cabernet Sauvignon, Wahluke Slope

2016 Aviary, Cabernet Sauvignon, Napa Valley

2015 Stag's Leap Wine Cellars, Cabernet Blend, Hands of Time, Napa Valley
Seasonal Cocktails
Original Back Bay Sangria

Bacardi Limon, Crème de Pêche Massenez, Stoli Razberi, Ravenswood Shiraz, Sprite, sour mix

Simple Margarita

lime, agave nectar, Milagro Blanco Tequila

Atlantic Fish Co. Martini

Tito's Handmade Vodka, Dolin Dry Vermouth, blue cheese stuffed olive, feta and bacon stuffed olive, crab slice

Funny Word for Grapefruit Martini

Pamplemousse Rosé Liqueur, lemon, Cappelletti Aperitivo, Reyka Vodka

Where's My Bulleit?

Bulleit Bourbon, Amaro Nonino Quintessentia, Angostura Bitters

761 Mule

secret recipe, served in a copper mug

Bee's Knees Martini

honey, fennel syrup, lemon, Hendrick's Gin

Red Light District Negroni

Bols Genever, Carpano Antica Sweet Vermouth, Cappelletti Apertivo, served in a light bulb glass
Draft
Guinness

Harpoon IPA

Samuel Adams

Samuel Adams Seasonal

Stella Artois

Rotating Seasonal Selection
Bottled
Allagash Belgian White

Amstel Light

Angry Orchard Hard Cider

Budweiser

Bud Light

Coors Light

Corona

Corona Light

Duvel Belgian Ale

Heineken

Michelob Ultra

Miller Lite

O'Doul's NA
Refreshments
Bottled Water

Acqua Panna still or San Pellegrino sparkling

Infused Lemonade & Iced Tea

black cherry, blueberry, ginger, peach, raspberry, strawberry

Hand-Crafted Soda

black cherry, Cuban, ginger-lime rickey, sour blueberry cooler

Ibc Root Beer
Appetizers
Soups & Salads
Seafood Specialties
Lobster
Steak & Chicken
Raw Bar & Fresh Catch
Raw Bar
Today's Fresh Catch
Sides
Tavistock Reserve Collection
Sparkling
White
Red
Tavistock Reserve Platinum Collection
Wine by the Glass
Champagne & Sparkling
White & Rosé
Red
Seasonal Cocktails
Beer
Draft
Bottled
Refreshments
Appetizers
Steamers

drawn butter, broth

Lobster Crab Louie

avocado, endive, tomatoes, red onions

Crab & Artichoke Dip

Gruyère cheese, crispy pita chips, crudité

Bacon-Wrapped Scallops

jumbo Georges Bank scallops, Nueske's bacon, maple-mustard sauce

Steamed Mussels

tomato, garlic, capers, grilled peasant loaf

Fried Oysters

Cajun remoulade

Lobster Ravioli

fresh lobster, shiitake mushrooms, basil cream

Tuna Tartare*

fresh tuna, avocado, sesame crackers

Calamari Milano

grilled or fried, parmesan cheese, hot peppers, garlic, olive oil, pomodoro sauce

Super-Lump Crab Cake

coleslaw, tartar sauce

Lightly Fried Ipswich Whole-Belly Clams

tartar sauce

Chilled Shellfish Platter

lobster, lump crab, oysters, littleneck clams, shrimp, served with an assortment of dipping sauces*
*These items are cooked to order and/or may be served raw or undercooked. Consuming raw or undercooked meats, poultry, seafood, shellfish, or eggs may increase your risk of foodborne illness, especially if you have certain medical conditions
Soups & Salads
New England Clam Chowder

award-winning

Seafood Stew

Sea Bass Chowder

bacon, corn, poblano

Lobster Bisque

Grilled Scallop Salad*

wild greens, romaine, gorgonzola cheese, dried cranberries, balsamic vinaigrette

Classic Caesar*

croutons, parmesan cheese, house dressing

$

16

With Grilled or Blackened Chicken

Mixed Baby Greens

portabella mushrooms, goat cheese, roasted peppers, toasted pine nuts, white balsamic dressing

Toasted Goat Cheese Salad

wild greens, roasted red and golden beets, spiced pecans, red wine vinaigrette

Chilled Lobster Salad

romaine, shaved fennel, red onion, toasted almonds, citrus vinaigrette
*These items are cooked to order and/or may be served raw or undercooked. Consuming raw or undercooked meats, poultry, seafood, shellfish, or eggs may increase your risk of foodborne illness, especially if you have certain medical conditions
Seafood Specialties
Seared Sesame Tuna*

sautéed bok choy, crispy rice cake, soy dipping sauce

Shrimp Scampi

linguine, Parmesan cheese, blistered tomatoes, fresh herbs

Super-Lump Crab Cakes

coleslaw, corn pudding

Fish & Chips

beer-battered fried Atlantic haddock, tartar sauce, hand-cut fries

Linguine with Clam Sauce

sautéed whole clams, white wine garlic sauce

Mediterranean Swordfish*

roasted red potatoes, summer squash, zucchini, red pepper, red onion, micro basil, pistachio pesto

Seafood Fra Diavolo

shrimp, scallops, swordfish, mussels, linguine, spicy arrabbiata

San Francisco Cioppino

lobster, shrimp, clams, fish, scallops, mussels, spicy saffron shellfish broth

Captain's Platter

fried shrimp, scallops, clams, haddock, hand-cut fries, tartar and cocktail sauces

Crab-Crusted Haddock

truffle-salted potatoes, sautéed spinach, roasted cherry tomatoes, light cream sauce

Pan-Seared Sea Bass

spinach and lobster ravioli, lobster cream sauce, roasted tomatoes, fresh basil
*These items are cooked to order and/or may be served raw or undercooked. Consuming raw or undercooked meats, poultry, seafood, shellfish, or eggs may increase your risk of foodborne illness, especially if you have certain medical conditions
Lobster
Maine Lobster

corn on the cob, potatoes 1 1/4, 2, or 3 lbs.; baked and stuffed with crab meat stuffing +$11

Lobster Roll

lightly dressed, hand-cut fries

Lobster Risotto

saffron cream, asparagus, fire-roasted corn

Lobster Ravioli

fresh lobster, shiitake mushrooms, basil cream

Lobster Fra Diavolo

fresh lobster, linguine, spicy arrabbiata

New England Lobster Feast

steamed lobster, clam chowder, mussels, steamers, corn on the cob, new potatoes
Steak & Chicken
Prime New York Strip*

new potatoes, harissa carrots

Filet Mignon*

mashed potatoes, asparagus

Chicken Piccata

rice pilaf, asparagus, fresh tomatoes, white wine and lemon-caper sauce
*These items are cooked to order and/or may be served raw or undercooked. Consuming raw or undercooked meats, poultry, seafood, shellfish, or eggs may increase your risk of foodborne illness, especially if you have certain medical conditions
Raw Bar & Fresh Catch
Ask your server about our locally sourced fresh seafood selections, as we believe the freshest catch makes all the difference
Raw Bar
Shellfish Cocktails*

Chef's Choice Oysters*

New Brunswick, CAN

Bluepoint Oysters*

Long Island Sound, NY

Powder Point Oysters*

Duxbury, MA

Scallop Crudo*

ruby red grapefruit, Serrano olive oil, Maldon Salt, herbs

Asian Tuna Crudo*

star anise oil, Maldon sea salt, housemade ponzu sauce
*These items are cooked to order and/or may be served raw or undercooked. Consuming raw or undercooked meats, poultry, seafood, shellfish, or eggs may increase your risk of foodborne illness, especially if you have certain medical conditions
Today's Fresh Catch
All fresh fish is available grilled, broiled, fried, pan seared, blackened or baked with garlic breadcrumbs, and served with your choice of two sides
Atlantic Swordfish Steak*

North Atlantic Salmon Fillet*

Chilean Sea Bass*

Atlantic Haddock*

Yellowfin Tuna Steak*

Atlantic Cod*

Giant New Bedford Sea Scallops*

Lemon Sole*
*These items are cooked to order and/or may be served raw or undercooked. Consuming raw or undercooked meats, poultry, seafood, shellfish, or eggs may increase your risk of foodborne illness, especially if you have certain medical conditions
Sides
Sautéed Broccoli

Pan-Roasted Brussels Sprouts

Sautéed Spinach

Asparagus

Julienne Snowpeas

Baby Green Beans, Tomato, & Shaved Onion

Harissa Carrots

Roasted Street Corn

Corn Pudding

Roasted Sweet Potatoes

Hand-Cut Fries

Mashed Potatoes

Crushed New Potatoes
Tavistock Reserve Collection
We hope you enjoy these wines that we have carefully selected for your pleasure
Sparkling
Prosecco, Veneto
White
Pinot Grigio, Delle Venezie

Sauvignon Blanc, Monterey

Chardonnay, Santa Barbara
Red
Pinot Noir, Santa Barbara

Red Blend, Bacarré, Santa Barbara

Malbec, Mendoza

Cabernet Sauvignon, Paso Robles
Tavistock Reserve Platinum Collection
Cabernet Sauvignon, Alexander Valley
Champagne & Sparkling
NV Tavistock Reserve, Prosecco, Veneto

2017 Vietti Moscato d'Asti, Piedmont

NV Champy, Brut, Sonoma County
White & Rosé
2016 Tavistock Reserve, Pinot Grigio, Delle Venezie

2016 Tavistock Reserve, Sauvignon Blanc, Monterey

2016 Tavistock Reserve, Chardonnay, Santa Barbara

2017 Château d'Esclans, Whispering Angel Rosé, Provence

2016 Loimer Lois, Grüner Veltliner, Austria

2016 Saint M Riesling, Pfalz

2016 Fournier Les Belles Vignes, Sancerre, Loire

2017 Kim Crawford, Sauvignon Blanc, Marlborough

2016 Stag's Leap Wine Cellars, Sauvignon Blanc, Napa Valley

2015 J.J. Vincent, Pouilly-Fuissé, Burgundy, France

2014 Chateau de la Cree, Montagny 1er Cru Les Tourelles de la Cree

2015 Château Ste. Michelle, Chardonnay, Columbia Valley

2016 Far Niente, Chardonnay, Napa Valley

2016 Sonoma-Cutrer, Chardonnay, Russian River Ranches
Red
2016 Tavistock Reserve, Pinot Noir, Santa Barbara

2015 Tavistock Reserve, Red Blend, Bacarré, Santa Barbara

2015 Tavistock Reserve, Malbec, Mendoza

2015 Tavistock Reserve, Cabernet Sauvignon, Paso Robles

2015 Tavistock Platinum Reserve, Cabernet Sauvignon, Alexander Valley

2016 Meiomi, Pinot Noir, Monterey | Santa Barbara | Sonoma

2014 Columbia Crest, Grand Estates, Merlot, Columbia Valley

2015 Decoy by Duckhorn, Merlot, Sonoma

2015 Santa Cristina, Chianti Superiore

2014 Seven Falls, Cabernet Sauvignon, Wahluke Slope

2016 Aviary, Cabernet Sauvignon, Napa Valley

2015 Stag's Leap Wine Cellars, Cabernet Blend, Hands of Time, Napa Valley
Seasonal Cocktails
Original Back Bay Sangria

Bacardi Limon, Crème de Pêche Massenez, Stoli Razberi, Ravenswood Shiraz, Sprite, sour mix

Simple Margarita

lime, agave nectar, Milagro Blanco Tequila

Atlantic Fish Co. Martini

Tito's Handmade Vodka, Dolin Dry Vermouth, blue cheese stuffed olive, feta and bacon stuffed olive, crab slice

Funny Word for Grapefruit Martini

Pamplemousse Rosé Liqueur, lemon, Cappelletti Aperitivo, Reyka Vodka

Where's My Bulleit?

Bulleit Bourbon, Amaro Nonino Quintessentia, Angostura Bitters

761 Mule

secret recipe, served in a copper mug

Bee's Knees Martini

honey, fennel syrup, lemon, Hendrick's Gin

Red Light District Negroni

Bols Genever, Carpano Antica Sweet Vermouth, Cappelletti Apertivo, served in a light bulb glass
Draft
Guinness

Harpoon IPA

Samuel Adams

Samuel Adams Seasonal

Stella Artois

Rotating Seasonal Selection
Bottled
Allagash Belgian White

Amstel Light

Angry Orchard Hard Cider

Budweiser

Bud Light

Coors Light

Corona

Corona Light

Duvel Belgian Ale

Heineken

Michelob Ultra

Miller Lite

O'Doul's NA
Refreshments
Bottled Water

Acqua Panna still or San Pellegrino sparkling

Infused Lemonade & Iced Tea

black cherry, blueberry, ginger, peach, raspberry, strawberry

Hand-Crafted Soda

black cherry, Cuban, ginger-lime rickey, sour blueberry cooler

IBC Root Beer
Brunch
On the Side
Brunch Cocktails
Refreshments
Brunch
Eggs Benedict

ham, brunch potatoes, hollandaise

Lobster & Buffalo Mozzarella Cheese Omelet

tomato, basil, brunch potatoes

Shrimp & Grits

shrimp, cheese grits, bacon, peppers, scallions, lemon butter sauce

Corned Beef Hash

housemade corned beef hash, poached eggs, mustard hollandaise, English muffin

Fork & Knife Sausage Sandwich

housemade breakfast sausage, fried egg, sharp cheddar cheese, brunch potatoes

Bacon & Eggs over Toast

whole-grain toast, sharp cheddar cheese, thick-cut Applewood bacon, sunny-side egg, fresh greens, heirloom tomato

Berry French Toast

overnight soaked French toast, strawberries, blueberries, blackberries, with a touch of Grand Marnier, French vanilla ice cream

Avocado Burrata Toast

whole grain bread, herb ricotta, heirloom tomato, Applewood bacon, avocado, arugula

Veggie Frittata

Brussels sprouts, roasted red peppers, feta cheese, asparagus, cheddar cheese, crispy chickpeas, onions, fresh herbs
On the Side
Ham

Bacon

Brunch Potatoes

Housemade Breakfast Sausage

English Muffin or Toast

Heirloom Tomato Salad

Fresh Fruit
Brunch Cocktails
Bloody Mary

Bloody Mary mix, Reyka Vodka

$

1Add:
With Nueske's Bacon Lardons

Grand Mimosa

fresh-squeezed orange juice, Grand Marnier, Kenwood Yulupa sparkling wine

Morning Mule

Reyka Vodka, fresh-squeezed orange juice, Fever-Tree Ginger Beer

Liquid Parfait

Bols Natural Yogurt Liqueur, Reyka Vodka, Disaronno Liqueur, fruit purée

Boylston Spritz

prosecco, Aperol, St-Germain, club soda
Refreshments
Premium Roast Coffee

regular, decaf, hot or iced

Cappuccino or Caffé Latte

hot or iced

Espresso

Twinings of London Tea

assortment available
All entrées include a choice of soft drink, cranberry juice, apple juice, or milk. Broccoli may be substituted for any side
Kids
Linguini

Choice of tomato sauce, olive oil or butter

Broiled Haddock

Served with broccoli and mashed potatoes

Fish & Chips

Lightly coated & deep fried; served with hand-cut fries

Chicken Fingers

Lightly coated & deep fried; served with barbecue sauce and hand-cut fries

Cheeseburger

Served with a pickle and hand-cut fries

Grilled Cheese

Cheddar cheese; served with a pickle and hand-cut fries

Cheese Ravioli

Choice of tomato sauce, olive oil or butter
Desserts
Sundae

Vanilla ice cream, chocolate sauce, whipped cream

Fruit Cup

An assortment of fresh fruit
Desserts
After-Dinner Drinks
Single Malt Scotch
Premium Blended Scotch
Cognac & Brandy
Armagnac
Apéritifs & Digestifs
Grappa, Sherry & Madeira
Port
Dessert Wine
Desserts
Gluten-Free Chocolate Marquise

raspberry salsa

New York Cheesecake

fresh strawberries

Seasonal Fruit Crumble

vanilla ice cream

Ice Cream

seasonal selection

Peppermint Ice Cream Pie

chocolate cookie crust, chocolate ganache

Key Lime Pie

sticky blueberries

Boston Cream Pie

housemade New England classic

Vanilla Crème Brûlée

biscotti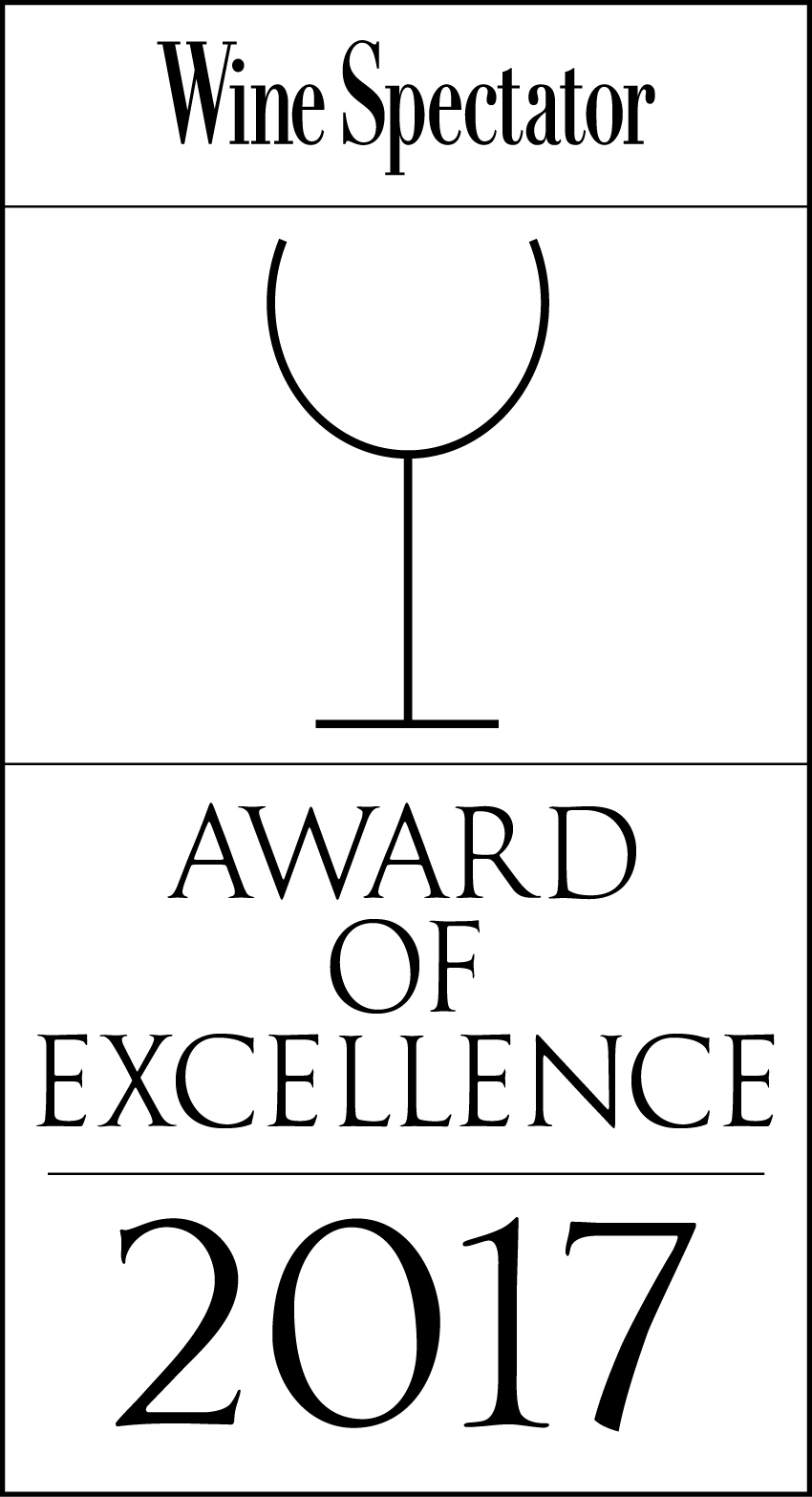 Vintages subject to change based on market availability
Tavistock Reserve Collection
Sparkling
NV Prosecco, Veneto

Flavor profile: dry and floral, crisp effervescence. Tasting notes: yellow apple, pear, white peach, apricot
White
2016 Pinot Grigio, Delle Venezie

Flavor profile: light-bodied, crisp with balanced acidity. Tasting notes: whispers of tropical fruit, melon and citrus notes

2016 Sauvignon Blanc, Monterey

Flavor profile: zesty and flowery; herbaceous. Tasting notes: lime, green apple, passion fruit, white peach
2016 Chardonnay, Santa Barbara

Flavor profile: crisp and oaky, elegant. Tasting notes: tree and tropical fruit, citrus, oak, spice
Red
2016 Pinot Noir, Santa Barbara

Flavor profile: sweet and fruity, full-bodied. Tasting notes: black cherry, plum, nutmeg, tart cranberry

2015 Red Blend, Bacarré, Santa Barbara

Flavor profile: medium body with silky finish. Tasting notes: cocoa, cedar and mixed berry
2015 Malbec, Mendoza

Flavor profile: full-bodied; well-balanced with acidity. Tasting notes: ripened plum and cherry notes

2015 Cabernet Sauvignon, Paso Robles

Flavor profile: full-bodied; velvety mouth feel. Tasting notes: juicy plum, espresso, black pepper, chocolate and black currants
Tavistock Reserve Platinum Collection
2015 Cabernet Sauvignon, Alexander Valley

Flavor profile: rich and round, full-bodied. Tasting notes: juicy blackberry, black cherry, vanilla, toasted oak. Alexander Valley is capable of growing a wide range of grape varieties but in recent years, the area has been recognized for the quality of its Cabernet Sauvignon. Alexander Valley Cabernet Sauvignon thrives in gravelly loam soils producing supple wines noted for its superior taste and flavor profile
Champagne & Sparkling
NV Tavistock Reserve, Prosecco, Veneto

2017 Vietti Moscato d'Asti, Piedmont
NV Champy, Brut, Sonoma County
White & Rosé
2016 Tavistock Reserve, Pinot Grigio, Delle Venezie

2016 Tavistock Reserve, Sauvignon Blanc, Monterey

2016 Tavistock Reserve, Chardonnay, Santa Barbara

2017 Château d'Esclans, Whispering Angel Rosé, Provence

2016 Loimer Lois, Grüner Veltliner, Austria

2016 Saint M Riesling, Pfalz

2016 Fournier Les Belles Vignes, Sancerre, Loire
2017 Kim Crawford, Sauvignon Blanc, Marlborough

2016 Stag's Leap Wine Cellars, Sauvignon Blanc, Napa Valley

2015 J.J. Vincent, Pouilly-Fuissé, Burgundy, France

2014 Chateau de la Cree, Montagny 1er Cru Les Tourelles de la Cree

2015 Château Ste. Michelle, Chardonnay, Columbia Valley

2016 Far Niente, Chardonnay, Napa Valley

2016 Sonoma-Cutrer, Chardonnay, Russian River Ranches
Red
2016 Tavistock Reserve, Pinot Noir, Santa Barbara

2015 Tavistock Reserve, Red Blend, Bacarré, Santa Barbara

2015 Tavistock Reserve, Malbec, Mendoza

2015 Tavistock Reserve, Cabernet Sauvignon, Paso Robles

2015 Tavistock Platinum Reserve, Cabernet Sauvignon, Alexander Valley

2016 Meiomi, Pinot Noir, Monterey | Santa Barbara | Sonoma
2014 Columbia Crest, Grand Estates, Merlot, Columbia Valley

2015 Decoy by Duckhorn, Merlot, Sonoma

2015 Santa Cristina, Chianti Superiore

2014 Seven Falls, Cabernet Sauvignon, Wahluke Slope

2016 Aviary, Cabernet Sauvignon, Napa Valley

2015 Stag's Leap Wine Cellars, Cabernet Blend, Hands of Time, Napa Valley
Alsace
2010 Trimbach, Riesling, Cuvée Frederic Emile
Loire
2015 La Doucette, Pouilly Fumé
2016 Lucien Crochet, Sancerre
Rhone
2015 Vieux Lazaret, Chateauneuf du Pape Blanc, Rhone, France
Pinot Grigio & Pinot Gris
2016 Adelsheim, Pinot Gris, Willamette Valley, Oregon
2016 Alois Lageder, Pinot Grigio, Alto Adige, Italy
Sauvignon Blanc & Fume Blanc
2014 Grgich Hills, Fumé Blanc, Napa Valley

2015 Merry Edwards, Sauvignon Blanc, Russian River Valley
2017 The Crossings, Sauvignon Blanc, Marlborough
American Chardonnay
2015 Grgich Hills, Chardonnay, Napa Valley

2015 Ramey Cellars, Chardonnay, Russian River Valley
2016 Steele, Chardonnay, Cuvée California
Pinot Noir
2014 Steele, Pinot Noir, California
2015 Torii Mor, Pinor Noir Black Label, Willamette Valley
American Merlot
2015 Coppola, Merlot Blue Label, California
American Syrah
2014 Qupé, Syrah Bien Nacido, Santa Maria Valley
American Zinfandel
2015 Steele, Zinfandel, Pacini Vineyard, Mendocino
Bordeaux
2014 Chateau Haut Segottes, Grand Cru, St Emilion
American Cabernet Sauvignon & Blends
2014 L'Ecole, 41 Cabernet Sauvignon, Columbia Valley, Washington
2016 J. Lohr, Cabernet Sauvignon Seven Oaks, Paso Robles
Champagne, Sparkling & Prosecco
NV Tavistock Reserve, Prosecco, Veneto

NV Bollinger, Special Cuvée Brut, Ay (375ml)

NV Champy, Brut, Sonoma County

NV Cremant d'Alsace, Rosé, Pierre Sparr, Alsace

2009 Dom Pérignon, Épernay

2013 Domaine Carneros, Brut, Carneros

NV Iron Horse, Wedding Cuvee, Green Valley
NV Laurent-Perrier, Brut, Tours-sur-Marne

NV Laurent-Perrier, Cuvée Rosé Brut, Tour-sur-Marne

NV Nicolas Feuillatte, Brut, Épernay (375ml)

NV Piper-Heidsieck, Brut, Reims

NV Pol Roger, Épernay

NV Ruffino Prosecco, Veneto

NV Veuve Clicquot Brut, Yellow Label, Reims
Alsace
2011 Gewürztraminer, Seigneurs de Ribeaupierre, Trimbach

2014 Gewürztraminer, Trimbach

2016 Pinot Blanc, Pierre Sparr, Alsace
2014 Pinot Gris, Reserve, Trimbach

2011 Pinot Gris, Reserve Personnelle, Trimbach

2008 Riesling, Cuvée Frederic Emile, Trimbach
Austrian & German
2016 Grüner Veltliner, Lois, Loimer, Kamptal

2017 Riesling, Huber, Traisental
2016 Riesling, Saint M, Pfaltz
Loire
2014 Chenin Blanc, Cuvée Touche-Mitaine, Le Rocher des Violettes

2015 Pouilly-Fumé, de Ladoucette

2016 Sancerre, La Croix du Roy, Lucien Crochet

2016 Sancerre, Les Belles Vignes, Fournier
2016 Sancerre, Les Boucauds, Riffault

2014 Sancerre, Silex, Fournier

2016 Vouvray, La Craie
Rosé
2016 Château d'Esclans, Whispering Angel, Côtes de Provence

2016 Bandol, Château Romassan, Domaines Ott, Provence
2017 Jean-Luc Colombo, Côte Bleue, Rhône

2016 Mulderbosch, Stellenbosch, South Africa
Italian White
2016 Pinot Grigio, Tavistock Reserve, Delle Venezie

2015 Chardonnay, Isole e Olena, Tuscany

2016 Gavi di Cortese, Pio Cesare, Piedmont

2016 Greco di Tufo, Terredora di Paolo, Campania

2016 Moscato d'Asti, Vietti, Piedmont

2015 Pinot Grigio, Jermann, Friuli
2015 Pinot Grigio, Marco Felluga, Mongris, Collio

2016 Pinot Grigio, Mosaic, Borgo Magredo, Friuli

2017 Pinot Grigio, Santa Margherita, Alto Adige

2016 Verdicchio Classico, Bucci, Marche

2017 Vermentino, La Spinetta, Tuscany
South African White
2017 Chenin Blanc, Ken Forrester, Reserve, Stellenbosch
Australian & New Zealand White
2017 Sauvignon Blanc, Cloudy Bay, Marlborough

2017 Sauvignon Blanc, Kim Crawford, Marlborough
2017 Sauvignon Blanc, Wairau River, Marlborough

2016 Viognier | Marsanne, d'Arenberg, Hermit Crab, McLaren Vale
Spanish White
2016 Albariño, Pazo de Señorans, Riás Baixas

2015 Godello, Rafael Palacios, Louro, Valdeorras
2016 Verdejo, Torres, Rueda
American Sauvignon, Fume & Chenin Blanc
2016 Sauvignon Blanc, Tavistock Reserve, Monterey

2016 Chenin Blanc, Dry Creek Vineyard, Dry, California

2015 Fumé Blanc, Grgich Hills, Napa Valley

2016 Fumé Blanc, Robert Mondavi, Napa Valley

2016 Sauvignon Blanc, Cakebread Cellars, Napa Valley

2016 Sauvignon Blanc, Duckhorn, Napa Valley

2017 Sauvignon Blanc, Groth, Napa Valley
2017 Sauvignon Blanc, Honig, Napa Valley

2016 Sauvignon Blanc, Joel Gott, California

2016 Sauvignon Blanc, Merry Edwards, Russian River Valley

2016 Sauvignon Blanc, Rodney Strong, Charlotte's Home, Sonoma County

2016 Sauvignon Blanc, Simi, Sonoma County

2016 Sauvignon Blanc, Stag's Leap Wine Cellars, Napa Valley
American White Varietal
2016 Pinot Grigio, Hogue, Columbia Valley

2016 Pinot Gris, Torii Mor, Dundee Hills
2014 Riesling, Château Ste. Michelle, Eroica, Columbia Valley

2016 Riesling, SeaGlass, Monterey
American Chardonnay
2016 Tavistock Reserve, Santa Barbara

2015 Chateau Ste. Michelle, Columbia Valley

2015 DuMol, Russian River Valley

2016 Far Niente, Napa Valley

2015 Flowers, Sonoma Coast

2016 Franciscan, Barrel-Fermented, Napa Valley

2015 Frog's Leap, Napa Valley

2014 Grgich Hills, Napa Valley

2016 Joel Gott, Unoaked
2015 Jordan, Russian River Valley

2015 Kistler, Les Noisetiers, Sonoma Coast

2015 Nickel & Nickel, High-Line Vineyard, Russian River Valley

2015 Shafer, Red Shoulder Ranch, Napa Valley

2016 Simi, Sonoma County

2016 Sonoma-Cutrer, Russian River Ranches, Sonoma Coast

2015 Stag's Leap Wine Cellars, Karia, Napa Valley

2015 Steele, California
White Burgundy
2015 Chablis, Gibert Picq & Ses Fils

2012 Chablis, Jean Dauvissat, Vaillons 1er Cru

2014 Chablis, La Chablisienne, Vaulorent, 1er Cru

2014 Chateau de la Cree, Montagny 1er Cru Les Tourelles de la Cree
2014 Corton-Charlemagne, Grand Cru, Louis Latour

2016 Meursault, Louis Latour

2015 Pouilly-Fuisse, Marie Antoinette, J.J. Vincent

2015 Puligny-Montrachet, Olivier Leflaive
American Pinot Noir
2016 Tavistock Reserve, Santa Barbara

2013 Au Bon Climat, La Bauge, Santa Maria Valley

2016 Coppola, Director's Cut, Sonoma Coast

2015 DuMol, Russian River Valley

2016 Dutton-Goldfield, Dutton Ranch, Russian River Valley

2014 Emeritus, Russian River Valley

2015 EnRoute, Les Pommiers, Far Niente, Russian River Valley

2015 Erath, Willamette Valley

2016 Flowers, Sonoma Coast

2013 Iron Horse, Green Valley
2016 Meiomi, Monterey | Santa Barbara | Sonoma

2014 Merry Edwards, Sonoma Coast

2014 Miner, Garys' Vineyard, Santa Lucia Highlands

2013|14|15 Patz & Hall, Sonoma Coast

2014 Saintsbury, Carneros

2015 Sharecropper's by Owen Roe, Oregon

2014 Shea Wine Cellars, Pommard Clone, Oregon

2015 Sonoma-Cutrer, Russian River Valley

2015 Soter, North Valley, Willamette Valley

2014 Truchard, Carneros
French Red
2016 Beaujolais, Cru, Morgon, Château de Pizay

2010 Chateau Malmaison, Moulis-en-Medoc, Bordeaux, France

2014 Châteauneuf-du-Pape, Delas

2016 Crozes-Hermitage, Les Launes, Delas
2015 Mercurey, 1er Cru, Clos de Myglands, Domaine Faiveley

2014 Shatter, Maury, Roussillon

2014 Volnay, Joseph Voillot 1er Cru, Les Chapmans
American Zinfandel
2015 Ménage à Trois, Lodi, California

2016 Seghesio, Sonoma County
2014 Steele, Pacini Vineyard, Mendocino

2015 Turley Wine Cellars, Zinfandel Old Vines
Syrah & Grenache
2015 GSM, M5, Margerum, Santa Barbara County
2014 Syrah, Ramey, Sonoma Coast
Petite Sirah & Sangiovese
2014 Frog's Leap, Petite Sirah, Napa Valley

2015 Stags' Leap Winery, Petite Sirah, Napa Valley
2013 Silverado, Sangiovese, Napa Valley
American Merlot
2014 Columbia Crest Grand Estates, Columbia Valley

2015 Decoy by Duckhorn, Sonoma County

2014 Duckhorn, Napa Valley
2015 Frog's Leap, Napa Valley

2013 Nickel & Nickel, Harris Vineyard, Napa Valley

2014 Stags' Leap Winery, Napa Valley
American Meritage & Blends
2015 Bacarré, Red Blend, Tavistock Reserve, Santa Barbara

2015 Duckhorn, Decoy, Napa Valley

2014 Quintessa, Napa Valley

2013 Robert Sinskey Vineyard, Point of View, Organic Napa Valley
2015 Shafer TD-9, Napa Valley

2014 Stag's Leap Wine Cellars, Hands of Time, Napa Valley

2016 The Prisoner, Napa Valley
American Cabernet Sauvignon
2015 Cabernet Sauvignon, Tavistock Reserve, Paso Robles

2015 Cabernet Sauvignon, Tavistock Platinum Reserve, Alexander Valley

2016 Aviary, Napa Valley

2015 Caymus, Napa Valley

2014 Chimney Rock, Stags Leap District, Napa Valley

2014 Clos du Bois, Alexander Valley

2014 Clos du Val, Napa Valley

2014 Duckhorn, Napa Valley

2015 Faust, Napa Valley

2015 Franciscan, Napa Valley

2015 Frog's Leap, Napa Valley
2015 Hess, Allomi Vineyards, Napa Valley

2015 Joel Gott 815, California

2013 Jordan, Alexander Valley

2014 L'Ecole No. 41, Columbia Valley

2014 Seven Falls, Wahluke Slope

2014 Shafer One Point Five, Napa Valley

2013 Silver Oak, Alexander Valley

2014 Silverado, Napa Valley

2015 Simi, Alexander Valley

2015 Stag's Leap Wine Cellars, Artemis, Napa Valley

2015 Starmont, Napa Valley
Italian Red
2013 Barbera d'Asti, Ca' di Pian, La Spinetta, Piedmont

2013 Barolo, Lecinquevigne, Damilano, Piedmont

2012 Brunello di Montalcino, Pian delle Vigne, Antinori, Tuscany

2013 Chianti Classico Riserva, Ruffino, Ducale, Tan

2015 Chianti Superiore, Santa Cristina

2014 Nebbiolo d'Alba, Damilano, Piedmont
2014 Nebbiolo, Perbacco, Vietti, Piedmont

2014 Super Tuscan, NC, Argiano, Tuscany

2013 Super Tuscan, Campaccio, Terrabianca, Tuscany

2014 Super Tuscan, Tignanello, Antinori

2015 Valpolicella Ripasso, San Michele, Castellani, Veneto
Australian Shiraz & Grenache
2014 d'Arenberg, The Footbolt, McLaren Vale

2015 Henschke, Henry's Seven, Barossa Valley
2013 Jim Barry, Lodge Hill, Clare Valley
South American Red
2010 Cabernet Blend, Erasmo, Maule Valley

2015 Malbec, Tavistock Reserve, Mendoza

2015 Malbec, Catena, Vista Flores, Mendoza

2013 Malbec, J. Alberto, Noemia de Patagonia, Patagonia
2015 Malbec, Mendel, Mendoza

2016 Malbec Reserva, Tamarí, Mendoza

2015 Pinot Noir, Alto Limay by Paul Hobbs, Patagonia
Spanish Red
2015 Aalto, Ribera del Duero

2014 Ramón Bilbao, Crianza Rioja

2014 Torres, Salmos Priorat
2013 Vega Sicilia Alion, Ribera de Duero

2008 Viña Ardanza Reserva, Las Rioja Alta, Rioja
2018 Summertime Lunch Menu
Appetizer
Entrée
Dessert
2018 Summertime Lunch Menu
$35 per person (excluding tax & gratuity). Select two items – one entrée and an appetizer OR a dessert. Available for a limited time during lunch hours.
Appetizer
Select one
Shrimp Cocktail Gazpacho

chilled tomato soup with crisp vegetables

Scallop Crudo

Georges Bank scallops, ruby red grapefruit, extra virgin olive oil
Entrée
Lobster BLT

buttery Challah bread, applewood smoked bacon, vine ripe tomatoes, arugula

Hoisin Salmon Salad

served with an Asian noodle salad

Seared Scallops

sweet pea purée, bacon lardons, crisp radishes, pea tendrils
Dessert
Boston Cream Pie

housemade New England classic

Key Lime Pie

sticky blueberries
Seasonal Cocktails
Original Back Bay Sangria

Bacardi Limon, Creme de Peche Massenez, Stoli Razberi, Ravenswood Shiraz, Sprite, sour mix

Simple Margarita

lime, agave nectar, Milagro Blanco Tequila

Atlantic Fish Co. House Martini

Ketel One Vodka, Dolin Dry Vermouth, blue cheese stuffed olive, feta and bacon stuffed olive, crab slice

Funny Word for Grapefruit Martini

Pamplemousse Rose Liqueur, lemon, Cappelletti Aperitivo, Reyka Vodka

"Where's My Bulleit?"

Bulleit Bourbon, Amaro Nonino Quintessentia, Angostura Bitters

761 Mule

secret recipe, served in a copper mug

Bee's Knees Martini

honey, fennel syrup, lemon, Hendricks Gin

Red Light District Negroni

Bols Genever, Carpano Antica Sweet Vermouth, Cappelletti Aperitivo, served in a light bulb glass
Disclaimer:
Pricing and availability subject to change.