Gift Cards
Give the gift of good taste
Create memorable moments with a Atlantic Fish dining experience.
Send a traditional or electronic gift card to someone special.
Choose a pre-set or customized amount and personalize your message.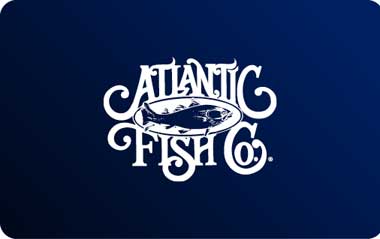 Gift Cards
Traditional Atlantic Fish gift cards are mailed within 3 to 5 business days of purchase.
E-Gift Cards
Instantly send an Atlantic Fish e-gift card to your recipient's email inbox.